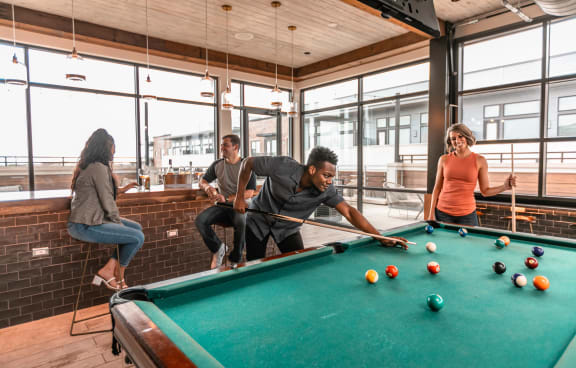 Welcome to Sloane Street Apartments

Here at Sloane Street, we're making our own rules. We're leaving the one-size-fits-all luxury apartment approach behind, and stepping up to a more unique living experience. We're giving you options, style and an authentic place to call home, all with incredible access to North Dallas.

Whether you're looking for an urban experience without the uptown price tag, uncommonly cool amenities, custom home interiors or just a space to sit on your balcony and watch the planes fly by, we have you covered. Choose from 20+ floorplans, your personal preference on interior color schemes and get all the amenities you need within walking distance. Leave the cookie cutters to the other guys. This is a style that's ALL you.
Come Explore a Few Unique Features
Curious to know what "uncommonly cool" amenities mean? We're talking about resort-style, custom shared spaces that you have to see to believe: A rooftop terrace clubroom, with a glass-enclosed lounge surrounded by an outdoor rooftop deck; A destination pool with a recessed alcove seating area within the pool and loungers and cabanas surrounding it; plus a firepit courtyard, an on-site gym, and a loft clubroom for additional work from home space.

Sloane Street is conveniently located in east Carrollton, near Dallas North Tollway, and close to shopping, dining and entertainment options of Plano and Frisco, so you're never too far from your next urban adventure.

See what it's like to get all you deserve and more.

Photo Gallery
Browse our gallery to see all that Sloane Street has to offer. From custom home interiors to one-of-a-kind community amenities you'll love, step out of the ordinary and find a unique living experience you won't find anywhere else in North Dallas.